Soul Success Mastermind
Exclusive Mentorship Program designed for the female entrepreneur ready to streamline her business, work less, but make more impact and money!
Are you tired of waiting for consistent 5 figure months?

Have you invested in your business time and time again only to find that you still need more clients and revenue sources?

Are you tired of the inconsistent revenue in your business?

Do you have a strong vision for your business and lifestyle goals, but confused as to where you go next?

Are you sick of hustling and ready to learn automation and business strategy systems so that you can finally work less but make more?

Are you excited to have industry experts coach you on a regular basis so you no longer need to learn and take action all on your own?

Would you like to map out a plan for the next year and create a strategy to hit your business goals with our community brilliant minds?
You know that you are meant for more, but your business revenue isn't quite showing it yet
Here's what we can do:
1. Get to the root of what is holding you back and learn the tools to MANIFEST so you can move forward with abundance in all areas of your life.
2. Replace those limiting beliefs with empowered strategy to bring your income and business goals to life. Let's get you fully booked!
3. Dive into your systems to see what's working/not working for you and create a strategy that converts to new clients and revenue.
4. Create areas of passive income that can allow you to travel and work whenever and wherever you want.
5. Show you exactly how to "employ yourself" so you can have more time in the day to spend with your friends and family.
6. Map out a plan to show you how to multiply your income (if that's a goal).
7. Show you how to price out your programs to meet your financial goals
8. Take what lights you up and turn it into a revenue generating machine!
Who this program is for:
You are excited to connect with the Soul Success community of industry experts who will serve to empower you to live at your highest potential. No more doing it all yourself! Learn from the best of the best!
You are ready to get the hell out of your own way!
You are have been stuck at the same income for years and finally ready to do what it takes to leverage time and money. 6 figure year?
You are 1000% committed and ready for CHANGE.
You TRUST that this program will be the best decision you make for your personal and professional development.
Who this is NOT for:
You are not ready to take responsibility for where you are at, nor make an investment in yourself
You are not ready to get uncomfortable or address the dark shadows that are holding you back
You are not yet ready for a high level entrepreneurship or big life transition.
You are happy with the income you are currently making and not looking for growth.
You are not ready to peel back layers and dip deep into the mindset that's holding you back.
You are comfortable where you are and are not looking for a change.
You have tried coaching programs before but never completed them.
The motto "work harder on yourself than you do on your day job" does not resonate with you
12 month mastermind group to support you in manifestation and reverse-engineering your biggest desires.
Our mastermind is designed to
Help you navigate through your challenges using the collective intelligence of the group.

No more DIYing everything. You will never again be alone in your business again.

Weekly accountability to ensure that you execute your 90 day plans efficiently.

Bring together brilliant minds to move your business forward by light years.
Mastermind includes:
12 month program: 6 months of bi-monthly mastermind calls & 6 months of monthly group calls

Weekly group trainings/ live video classes

Ticket to Soul Success Summit 2020 in Sun Valley, Idaho!

Accountability partner

Exclusive Facebook Group with Mentorship & Group Coaching

2 Personal Business Strategy Calls to map out each quarter for the next year w/Meg McCann

This will sell out! Space is limited to keep the group intimate
What Past Clients Have To Say…
"When I first started working with Megan, I was just beginning to grow my coaching business. I didn't have a brand nor was I making any income! I also didn't have a clue what kind of content I wanted to create. Megan skillfully helped me figure out who my client was and how to market myself. Within the first year of working with her, I enrolled 8 private clients and was making around $10,000 a month! Since then, I've also created a group coaching curriculum. Megan is great at helping you find YOUR OWN VOICE! I'd recommend anyone to work with her!" Pirie Grossman, Life Empowerment Coach
"Megan has an exceptional gift. She can extract your true purpose and help you monetize it in a way that is aligned with your lifestyle and goals. Her systematic approach enabled me to launch my online business in 2 months and create a passive income stream so that I can help more people, still have time with my kids, and maximize my earning potential. My very first challenge I registered 130 people and have grown my online community substantially! A year ago I didn't even have an online business and I recently just hit my first $10,000 week!" -Jen Lud Online Fitness Guru
"Working with Megan breathed new life into my business. I was stuck and needed help getting out of a rut. Within days of my first meeting with Megan, I had a TV appearance, planned a workshop (that sold-out) and felt re-energized. She helped me to get my ideas organized so I could get results. She gently, yet effectively, held me accountable for my dreams so that I could manifest them into reality. Thank you, Megan, for helping me cultivate and own my magic." - Elizabeth Howell Success Coach, Sound Healer, Author
"Love love LOVE Megan. I have been working with Meg for 4 years. She has given MANY tools that have helped me stay focused in mind-body and spirit as I build my health & fitness Business. Megan's coaching is fun, simple & magical; she totally brings out the child-like creative version of myself and her coaching gave me the confidence and tools to open my own studio and replace my bar tending income. She also provided a solid structure that helped keep my business organized. I absolutely LOVE her retreats, each retreat I have been on gave me the courage and strength to make BIG & BOLD decisions in my life. I have grown so so so very much as a result of Megs' coaching. So grateful for you!" - Teshia Campbell, Health and Money Coach
Founder, Luminous Nutrition"Words cannot express how this program has been the ultimate life game changer for me. I now have a Morning Mastery Routine, healthy eating accountability, a daily exercise and meditation practice, life coaching, and the support, encouragement, and network that I so craved and needed to be the best version of me possible. I now have a network of the most amazing and inspirational women to guide me, provide different points of view, unique perspectives, and direction so that I can grow and open myself up to so many possibilities in my life and business. Megan and I have become amazing friends and I acknowledge and am so grateful to her for helping me on my journey. For anyone serious about transforming their lives and creating new lifestyle habits, this is the coaching program for you. It is individual, intimate, invaluable, and the best decision I have ever made for personal and professional development. This coaching program has been such a game changer for me, I have continued with Megan for another 90 day session and am loving my journey". -Jennifer Helms, Owner of Just Flowers
"Meg has helped me build my business around being a stay at home mom. Since starting her 90 day 1:1 coaching program, I have doubled my income. I now have the strategy and the tools to grow my business around my kids." -Darlene Miller, Healthy Lifestyle Coach
What Past Soul Success Attendees Have To Say…
"Alisa and Megan are incredible women. They created such a beautiful, inviting space for speakers and guests alike. Even if you go by yourself - you'll leave with some life-long friends!" - Kathy Haan, International Business Mentor
"I cannot say enough positive things about this Summit. It was my first time in Cali and I loved every second of being there. The energy was warm and inviting. I left the Summit a new woman." -Ashley Price, Public Relations
"The Soul Success Summit energized every facet of my experience and has propelled my life and business to flourish in new and unexpected ways!" Audrie Astebury, CEO of The Raleigh Company
"The warmth and energy that was nurtured made everyone feel comfortable and open to learning and connecting. I highly recommend going to a live event if you can make it!" Jaya Rose, Speaker & Life Coach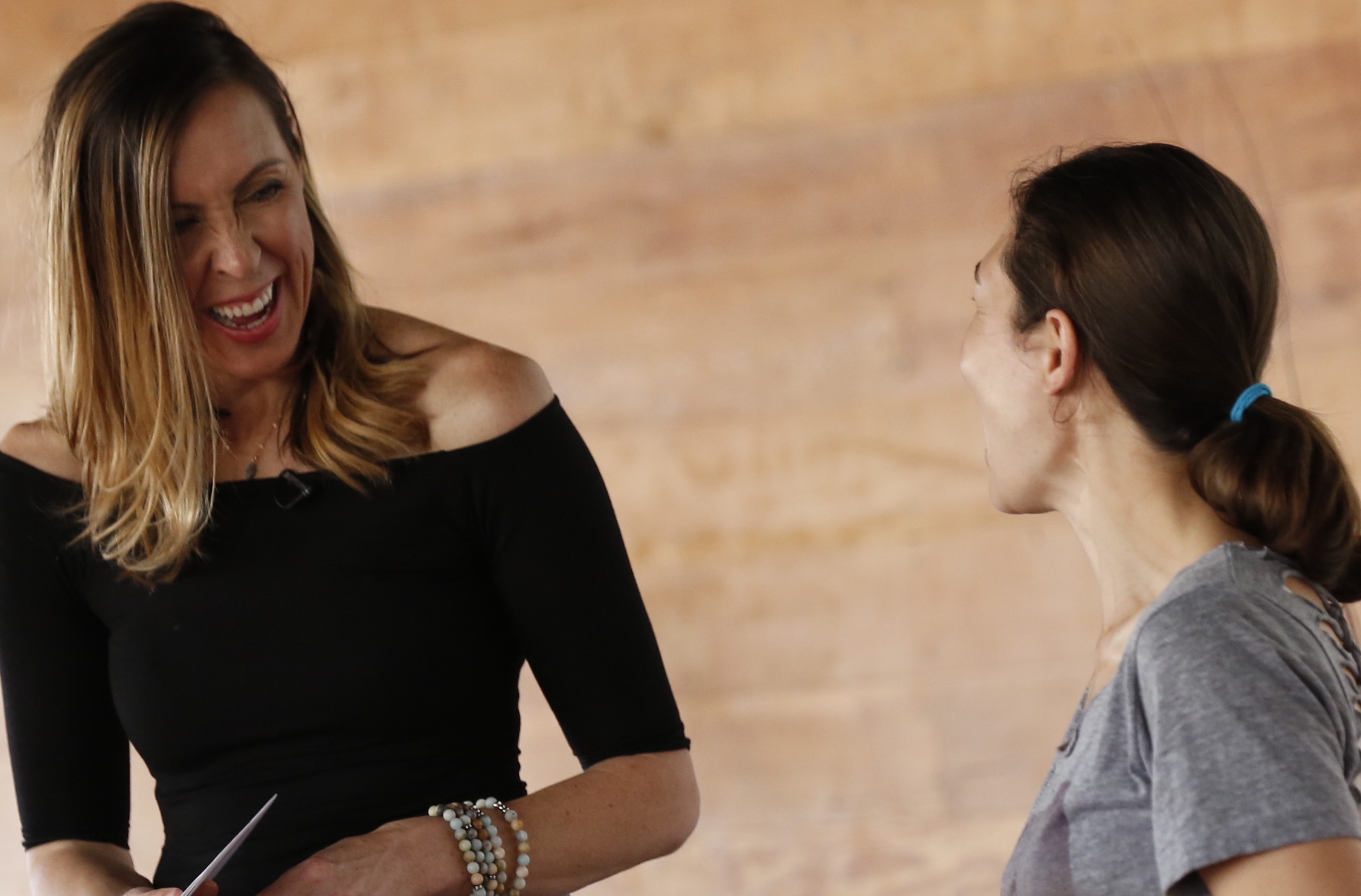 Your Business UPLevel awaits….
Xoxo, Megan McCann